Second Trimester of Pregnancy
Pregnancy lasts for about 40 weeks and is divided into three trimesters. The second trimester includes weeks 13 through 27.
During the second trimester, the baby grows larger and stronger and the pregnant woman has a bigger tummy than before.
The main organs of the baby have been formed, so you will soon learn if it is a boy or a girl!
You will feel the fetus move for the first time at around 16 to 25 weeks.
Maintaining a healthy diet is important to keep the baby "fed" during the early stages of its development. Healthy diets also help supply more oxygen to the developing fetus.
Changes in a Woman's Body During the Second Trimester of Pregnancy
In the second trimester, symptoms that you experienced in the first trimester usually begin to subside. Nausea and fatigue lessen during this time, and your body is more relaxed.
This trimester is usually the most enjoyable one for a pregnant woman because she has less morning sickness and more energy throughout the day. Moreover, the tenderness of the breasts eases up a little.
The fetus has now developed all its organs and systems and is ready to keep growing.
When a woman is pregnant, her uterus is enlarged and is exposed to high amounts of estrogen.
As your uterus expands to accommodate the baby, your abdomen grows. Your breasts also grow and increase in size. Get a bra with wider straps at this time.
Stretch marks begin to show on your stomach, breasts, thighs, and buttocks. Maternity clothes should be changed frequently since sweat that's accumulated can make the skin more susceptible to stretch marks. There are many over-the-counter and prescription creams that claim to help prevent stretch marks. You will need to do your research to find out which one is right for you. It is best to know the ingredients of the product you are going to use daily.
Also, look at reviews and comments about the product. Do not use it if you are unsure what the ingredients are or what the effects are going to be. Creams should be researched and studied before being used. To be certain about the most effective and safest treatment for stretch marks, it is best to consult with your physician.
Mother's Pick
Ingrid & Isabel Bellaband | The Original Maternity Belly Band | For Pregnancy
During pregnancy, the Bellaband stretches and returns to its original shape, providing extra length to cover the entire belly.
The Bellaband Maternity Band is the original maternity belly band, and it's everything you could ask for in a seamless pregnancy band.
You can wear your pre-pregnancy and pre-bump clothes for longer with the Bellaband, which is designed to be a seamless waist extender.
Buy Now
Nasal Problems: Your hormones increase during pregnancy and your body produces more blood. This can affect your mucous membranes and cause them to swell and bleed easily, resulting in stuffiness and nosebleeds. A saline rinse can relieve congestion. Drink lots of water, use a humidifier, and dab petroleum jelly around the edges of your nostrils to help moisten the skin.
Dental Issues: During pregnancy, your gums become extra sensitive to flossing and brushing and may therefore bleed. Rinsing with saltwater and using a soft brush becomes important at this stage to decrease irritation. Frequent vomiting can also affect your tooth enamel and make you susceptible to cavities. Many people don't put much effort into the health of their teeth, but good teeth maintenance is extremely important. Stay away from foods that are high in sugar. Watch out for beverages that are too hot or cold, and try to keep caffeine to a minimum. You can drink with a straw to help minimize damage to your gums and teeth.
Some vitamin deficiencies cause gum problems and tooth decay. If you're experiencing problems, you might need more calcium or vitamin B in your diet. They can be found in sources such as fruits or low-fat dairy foods.
Abdominal Issues: You begin to show a larger abdomen.
Dizziness or light-headedness may occur due to lower blood pressure: Pregnancy causes changes in circulation that can make you dizzy most of the time. Drink plenty of fluids if you feel dizzy. Avoid standing for a long period of time, and move slowly when you stand up or change positions.
You may have aches and pains. Backaches may be due to increased weight gain. Your appetite increases. Varicose veins and hemorrhoids may appear.
The need to urinate decreases as the uterus grows out of the pelvic cavity, which means less pressure on the bladder.
Vaginal Discharge: You notice a sticky clear or white discharge from your vagina. This is absolutely normal. The white-colored vaginal discharge is called leukorrhea. If you notice a discharge other than this normal one, contact your doctor immediately. A colored or bloody discharge may be a sign of possible complications.
Leg Cramps: Cramping is a common symptom of pregnancy. It usually occurs in one leg at a time and is mild to moderate in severity.
This type of cramping is common during pregnancy and often strikes at night. To prevent it, stretch your calf muscles before bed, stay active physically, and drink lots of water. Wear comfortable shoes. Stretching the calf muscle on the affected side and a warm bath or ice massage can also help. Cramping can also be treated with heat, ice, and massage by medical professionals. Using herbs such as aloe vera and wearing cotton undergarments or cotton pads during the day can help relieve the pain. For the most effective treatment, consult with your physician.
Skin changes and the darkening of your areola are due to changes in your hormones that stimulate an increase in the pigment cells that contain melanin. They can result in brown patches on your face and a dark line down your abdomen. They usually fade away after childbirth.
Itching and swelling of the ankles or hands are common.
Please contact your doctor immediately if you have these symptoms:
Nausea
Vomiting
Jaundice
Extreme swelling
Rapid weight gain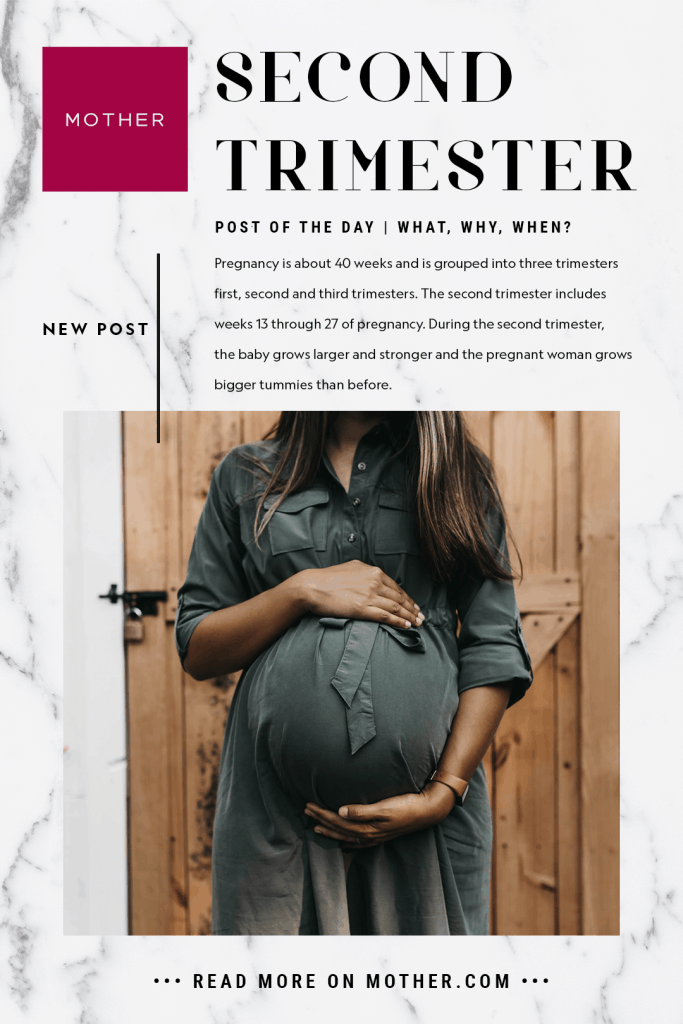 Changes In The Fetus During The Second Trimester
The baby's organs are fully developed during the second trimester. The baby can hear and swallow. The pregnant woman can sense when the baby opens his mouth to receive nourishment, chews it, and closes his mouth. Small hairs become noticeable.
Toward the end of the second trimester, the baby begins to move around and change positions in the uterus. The baby can turn backward and forward. It can sleep and wake. The baby weighs 2 pounds and is 14 inches in length at this stage.
The fetus moves, kicks, and can switch sides. The eyes have been gradually moving toward the front of the face, and the ears have moved away from the neck. Reflexes such as sucking and swallowing are developing. The placenta is fully developed. The brain is undergoing its most critical period of growth. The fetus experiences cycles of sleep and wakefulness. Its eyelids are starting to open, and its eyebrows and eyelashes are visible. Fingerprints and toeprints have formed.
The umbilical cord becomes thicker as it carries essential nourishment to the fetus. You need to know that harmful substances such as alcohol and tobacco also pass through the umbilical cord to the fetus. Pregnant women need to be careful about what they ingest.
Regular Checkups
The mother should have regular checkups at least every 2 to 4 weeks. The checkups will include
Measuring your blood pressure
Checking your weight
Ultrasound imaging
Diabetes screening with blood tests
Screening tests for birth defects and other genetic disorders
Amniocentesis
At this stage, your doctor can discover the sex of the baby using ultrasound.
The 20th week is the halfway point of your pregnancy.
Staying Healthy in the Second Trimester
Knowing what to do and what not to do in the second trimester will aid you in caring for yourself and your baby.
What to Do?
Continue taking prenatal vitamins
Exercise
Do Kegel exercises to strengthen your pelvic floor
Drink lots of water
Increase your intake of vegetables, fruits, low-fat forms of protein, and fiber
Eat enough calories
Keep your teeth and gums healthy
What Not to Do?
Strenuous activities or exercise
Drink alcohol
Drink coffee and other caffeinated drinks
Smoke
Use street drugs
Eat raw fish or smoked seafood
Eat raw sprouts
Eat hot dogs
Drink unpasteurized milk or eat unpasteurized dairy products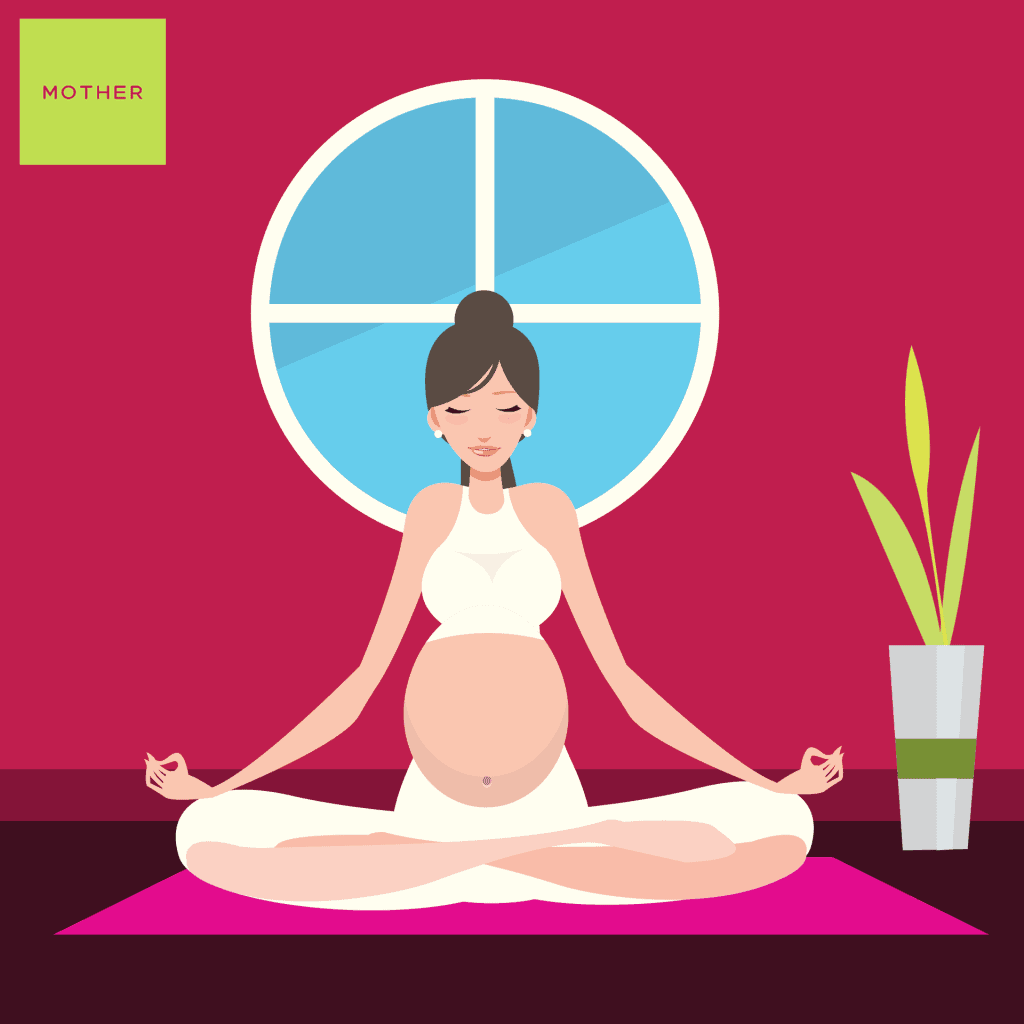 What to Do During the Second Trimester to Prepare for Birth
Even though you are several weeks away from delivery, it doesn't hurt to plan for delivery at this stage. This will make your third trimester easier for you. You need to "make hay while the sun shines." Here are things you can do:
Take antenatal classes at your local registered clinic.
Attend classes on breastfeeding, infant cardiopulmonary resuscitation, first aid, and parenting.
Read books to learn all you can about pregnancy, childbirth, and parenting.
Watch videos on delivery on YouTube to help assuage your fears about the procedure.
Begin to prepare the baby's nursery.
Take a tour of the clinic where your delivery will take place.
Remedies for Nasty Headaches
Try to rest when you can.
Find ways to relax, such as practicing pregnancy yoga.
Take painkillers but not too often, and talk to your doctor to see if you need a prescription painkiller. Paracetamol is the safest one to use during pregnancy.
Mother Learn – TEDTalks for Mommies
TED is a nonprofit devoted to spreading ideas, usually in the form of short, powerful talks.
#1 Best Seller
HOFISH Women's Ultra-Soft Thermal Stretchy Maternity Yoga Pants for Pregnancy
HOFISH women's thermal underwear keeps you warm from top to bottom. They promote thermal insulation by trapping your body heat and keeping you consistently warm, no matter if you are indoors or outdoors
This comfortable seamless maternity leggings offer great posture & back support. Along with very elastic fabric that helps support and fit your growing baby bump
This pregnancy leggings is great for pregnancy and after pregnancy. You can wear them for doing your daily task, yoga, gym, brunch, etc
Buy Now
When does the second trimester start?
The second trimester lasts from the 13th week of pregnancy to the 26th week of pregnancy, and the third trimester lasts from the 27th week of pregnancy until the delivery of the baby.
When does the second trimester end?
The second trimester is over with the start of week 27.  Your baby's neurological system is still maturing at 27 weeks.
How many weeks is the second trimester?
The second trimester lasts for 13 weeks.
How much weight to gain in the second trimester?
During the second trimester, weight increase should be constant, averaging roughly one pound per week for the remainder of the pregnancy. The total weight gain throughout the second trimester is around 10–14 pounds.
How many calories to eat in the second trimester?
Pregnant women should increase their daily caloric intake by 300-400 calories in the second trimester and 400-500 calories in the third trimester, on average. In their second and third trimesters, most pregnant women need 2,200 to 3000 calories per day.
What to eat during the second trimester of pregnancy?
Meat that has been kept as lean as possible.
Veggies with plenty of leafy greens
A dish involving seafood.
There are a variety of different nuts, beans, and lentils to choose from.
Bread and oatmeal are both examples of whole grains.
Questions to ask your doctor during the second trimester of pregnancy
What is the current state of development for my child?
At the end of this trimester, what kinds of testing should I schedule?
When should I expect my baby?
What's the ideal rate of weight gain?
What signs and symptoms are to be expected? What signs and symptoms do you think are out of the ordinary?
What potential issues might develop at this stage of the pregnancy?
What type of physical activity do you recommend for me?
Is it still safe to have sex?
When will I be able to tell whether or not my baby is kicking and moving? When will my significant other be able to tell that I'm in love with her?
Is spotting during the second trimester of pregnancy considered normal?
I'm two months pregnant. Is it OK to dye my hair?
Why don't I just eat more of everything?
What options will I have for pain control during childbirth?
Sleeping on your side should be introduced gradually.
Is it safe for me to continue taking my prescription meds as prescribed?
Which fetal development occurs during the second trimester?
The baby kicks, moves, and may even flip sideways while in the womb. The ears have shifted from the neck to the sides of the head while the eyes have moved forward. Your speech is audible to the unborn child.
How can you stay healthy during the second trimester?
Prenatal vitamins should be taken as usual.
Kegel exercises will help you strengthen your pelvic floor.
Regular exercise is essential.
Consume plenty of water and stay hydrated.
Consume a diet rich in fruits and vegetables, low-fat protein sources, and fiber.
Consume enough calories (about 300-400 calories more than normal).
Submit to second-trimester screening testing. (Weeks 18–20)
Consult your doctor. If everything is going well with your pregnancy, you should visit your doctor once a month throughout the second trimester.
Get a flu vaccination.
What causes miscarriage in the second trimester?
Abnormalities in fetal development (genetic or structural problems) Maternal conditions that are poorly managed, such as thyroid disorders, diabetes, or hypertension. Lupus is a kind of autoimmune disease (systemic lupus erythematosus).
How long is the second trimester?
The second trimester lasts for 13 weeks.
How to stop bleeding during pregnancy second trimester?
Bleeding may be acceptable in certain instances. It may happen when pregnancy hormones lead your blood vessels to become more sensitive and widen. In some circumstances, bleeding might signify a major pregnancy concern. If you encounter any bleeding, get medical attention.
Is diarrhea normal in the second trimester of pregnancy?
During pregnancy, hormonal changes may cause digestive difficulties such as diarrhea, constipation, and gas, or diarrhea might be caused by a bowel infection or an underlying bowel disease. 
---
Medical Disclaimer
The information contained in this post is for general information purposes only.
Second Trimester Pregnancy - A Guide of What, Why, When? is not intended to be a substitute for professional medical advice, diagnosis, or treatment. Always seek the advice of your physician or another qualified health provider with any questions you may have regarding a medical condition.